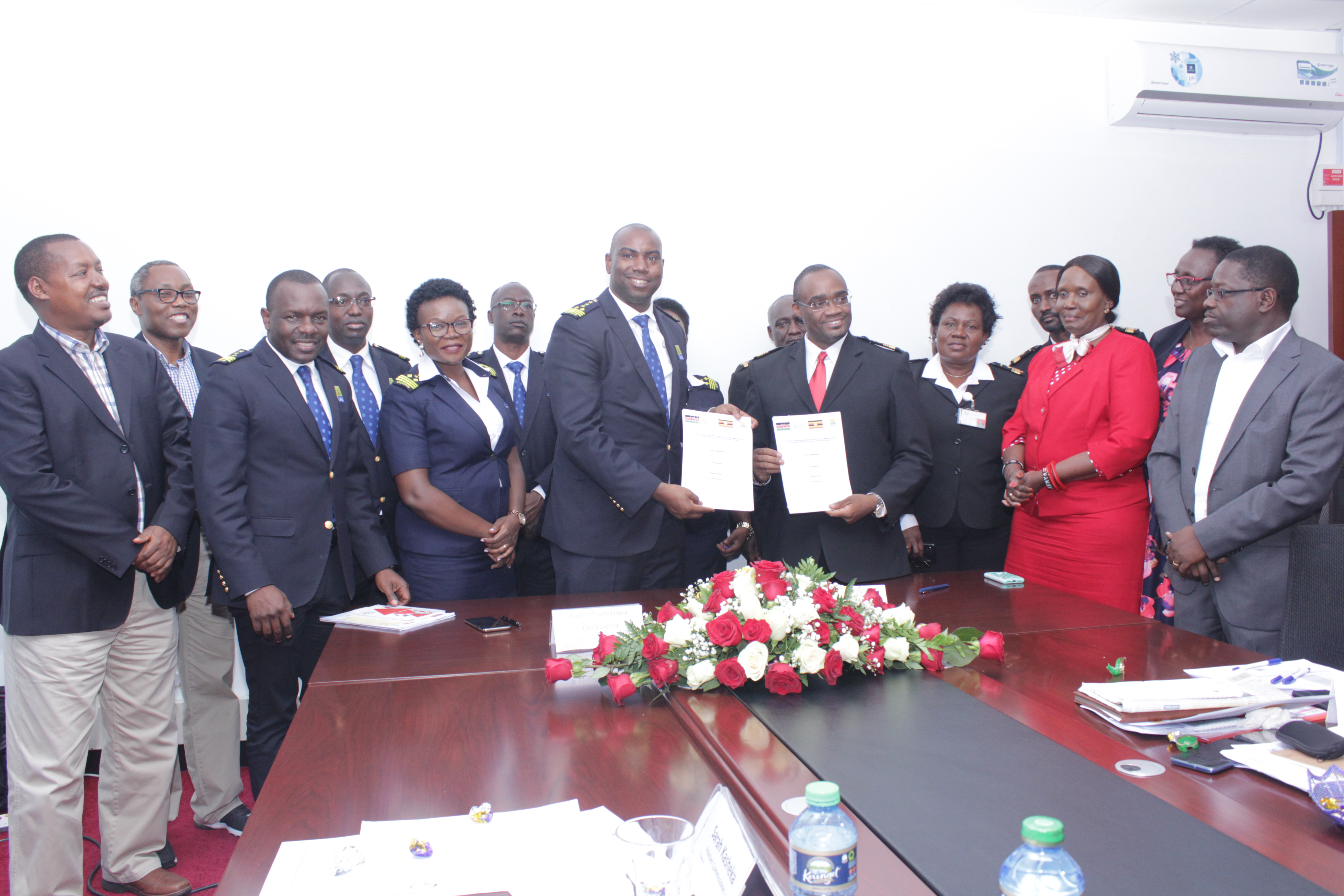 At the designated entry and exit border points between Kenya and its East African neighbours is an overflowing traffic of trucks and people dawn to dusk, a clear indication of thriving trade.
Going by the latest statistics on revenue collection from the border, it is evident the East African Community (EAC) region's investment in joint customs initiatives is bearing fruit.
For global trade to thrive, customs must play a critical role in not only expediting clearing processes, but also implementing effective controls that secure revenue, ensure compliance with national laws, and ensure border security and protection of society. The effectiveness of customs procedures enhances the economic competitiveness of a region and promote international trade.
The coming together of EAC member states to harmonise customs processes is a clear path to further consolidate the goals of the Customs Union. The harmonisation of the customs processes has not only made it easier for traders to do business, but has also drastically reduced transnational crimes and enhanced revenue collection. This is mainly attributed to the implementation of Single Customs Territory (SCT).
Established in July 2014, the SCT has reduced the cost of doing business by eliminating duplication of processes. It has also reduced administrative costs, regulatory requirements and the risks associated with noncompliance on the transit of goods. This is because taxes are paid at the first point of entry for all the partner states.
Most One-Stop Border Posts, being one of the SCT initiative, have recorded a reduction in clearance and transit time at the borders leading to effective use of available resources and assets at a lower cost. The average time taken to clear a truck is between five and 10 minutes compared to the previous two to three days On the Northern Corridor, the turnaround time of goods transiting from Mombasa to Kampala has reduced from 18 days to four, and goods from Mombasa to Kigali, from 21 days to six. Meanwhile, the time and cost of transporting goods from the respective ports of Dar es Salaam and Mombasa has reduced from 21 and 18 days to seven and four days, respectively. The cost has reduced 44 The effectiveness of customs procedures IP enhances economic competitiveness of a region from about Sh310,000 to Shl02,500.
To progress these benefits, EAC members is meeting in Nairobi this week to reflect on SCT and to assess what has been achieved, challenges and propose measures to move SCT forward. It is an opportunity to examine the adequacy of the legal, institutional and policy framework, the resource availability and technological capacity in order to define the future of the SCT as a fulcrum in trade facilitation and regional integration in the EAC.
The two-day conference is aimed at publicising the SCT as a trade facilitation tool for regional integration; generate ideas and input on policy and strategic direction of SCT in regional integration; build linkages of the key players in the implementation of trade facilitation programmes and to generate practical interventions to address Non-Tariff Barriers.
Participants include officials from international organisations, regional communities, academia and customs administrations, among other government agencies. Others are corporate firms that provide services to the SCT directly or indirectly. So far, customs systems in the region have been upgraded to facilitate the clearance of cargo under SCT for Intratrade, imports and exports regimes. Enhancements to support transit regimes is underway and is expected to be completed by end of this year. Also, multiple entries and documents have been replaced by use of a single declaration whereas selected products are being used to pilot the exports regime.
Further to this, Partner States Customs systems have been interconnected and information sharing has improved. It is worth noting that KRA is actively automating customs processes as part of the role of ICT in the successful implementation of the SCT. The most recent automation in cargo clearance is the use of the Integrated Customs Management System. This is set to be a game-changer in the industry, with less paperwork in clearance of air cargo, hence reduced clearance time.
KRA, in ensuring revenue collection procedures are efficient, is constantly enhancing customs activities while facilitating international trade under the SCT framework.
By Kevin Safari.
Kevin Safari is the Commissioner for Customs & Border Control.