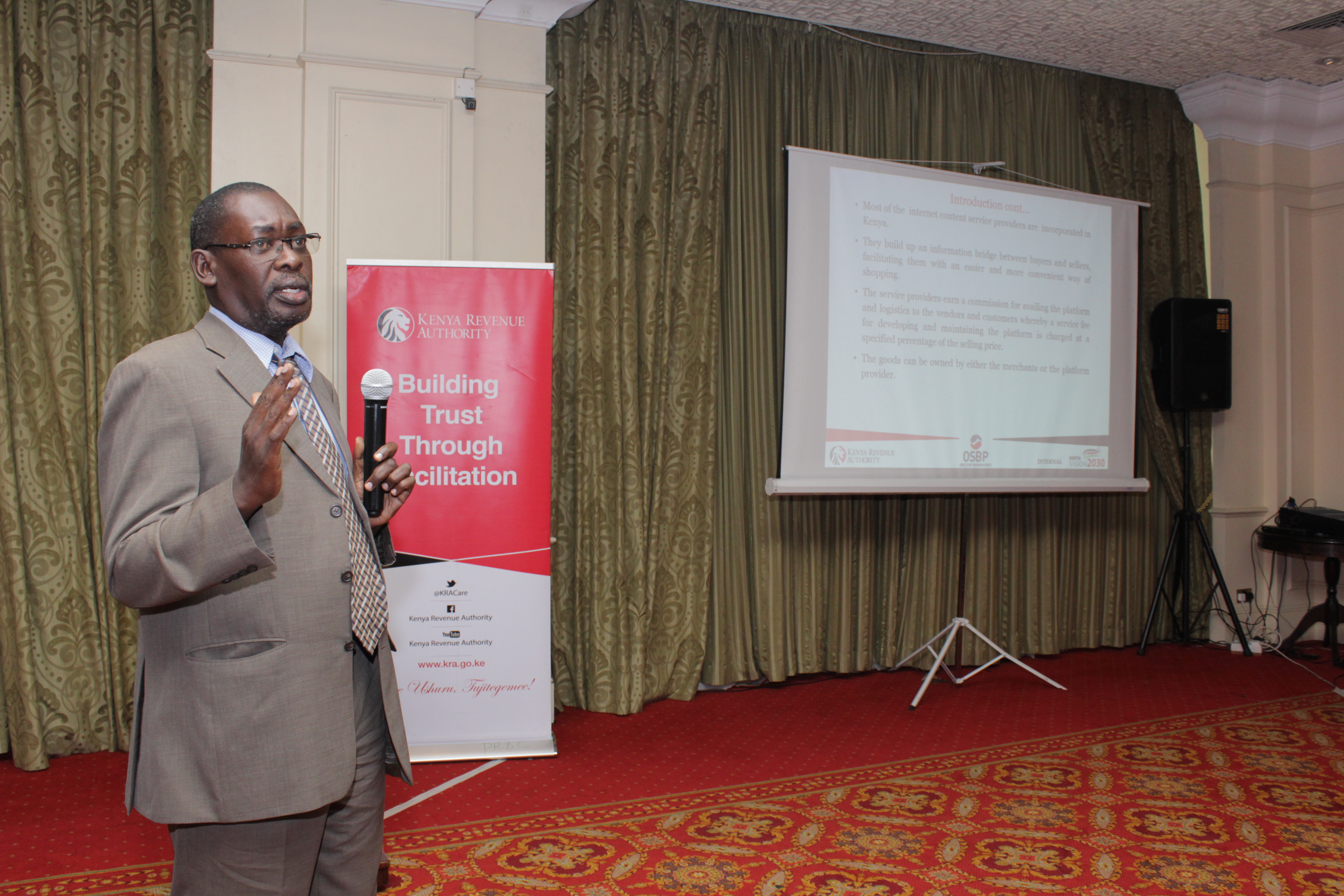 The evolution of technology has caused a fundamental shift in how various industries operate. This has led to the creation of new business models such as online-based companies and automation of various operational processes to increase efficiency.  
With Kenya having one of the highest internet penetration levels in Africa, e-commerce has over the years experienced exceptional growth and become very attractive to potential entrepreneurs especially the youth.
The internet has simplified the process of setting up a business and significantly reduced operating costs. While the growth of e-commerce is something to be celebrated in Kenya, taxation of the sector still remains a hard nut to crack, both for the KRA and e-commerce players.
KRA is however taking small steps to ensure e-commerce players contribute their fair share of revenue to the government. Through various sensitisation forums, KRA has been able to engage a number of stakeholders as part of the efforts to ensure they fully understand their tax obligations and advocate for tax compliance within the sector.
On 17th May 2019 during a sensitisation forum on taxation of e-commerce held at Hilton Hotel, Nairobi. KRA Policy and Tax Advisory Division Manager Mr. Martin Obat demystified the concept of taxation of e-commerce under the various tax laws.
Mr Obat explained that taxation of profits and gains from online transactions is also taxable as stipulated in the Income Tax Act cap 470, supply of taxable goods and services online is taxable under the VAT Act, 2013 and the manufacture and supply of excisable goods and services is also taxable under the Excise Duty Act, 2015. Therefore, barring exemptions all appropriate taxes should be paid.
KRA encourages taxpayers engaged in online trading and need assistance, that they will be facilitated to enable them to declare their taxes. It is, therefore, the obligation of every online business person to ensure that they are conversant and compliant with the relevant tax laws.
By Sophie Marami